DICTADOR 20 YEAR RUM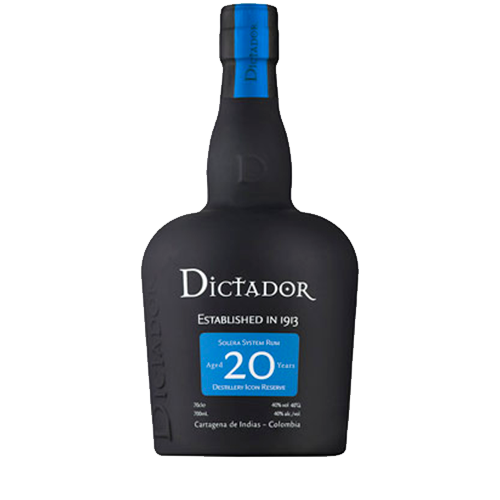 DICTADOR 20 YEAR RUM
Sku : 70552
Hurry! Only
0
units left in stock!
Translation missing: en.products.product.loader_label
Colombia- Aged in oak barrels through the solera method. Intense dark amber color with red brown tones. The nose is firm with soft caramel, vanilla, smoky honey, toffee, dry seeds, and round oak. Initial taste is sweet with a long, filling, and sweet finish of caramel and spice.